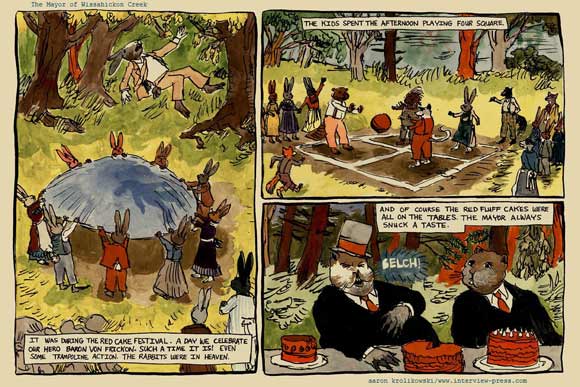 If you have not been keeping up with the Mayor of Wissahickon Creek by A-Town Krolikowski, you have been missing out. This week's strip takes place at the Red Cake Festival and it looks as though the mayor is getting an early taste of all the red fluffy cakes.
Keep track of the adventures of Bubblebop and his fellow inhabitants of Wissahickon Creek as the race for mayor continues to hot up at
Flyingkitemedia.com
and be sure to follow A-Town and the strip on
Interview-press.com's
Facebook page.